Where would I be?...
Night can be different… mysterious, romantic, full of loneliness and grief, quiet, moonlit and totally enigmatic, let's say like this one… this is the time when we've got millions of extraneous thoughts coming to our head, and we can't even hide them from ourselves. The moonlight is actually much brighter than we think it is.
And at times a cup of hot tea in your palms wrapped in the sleeves, blanket or closed windows do not rescue any more, but why run from something that's deep inside us?..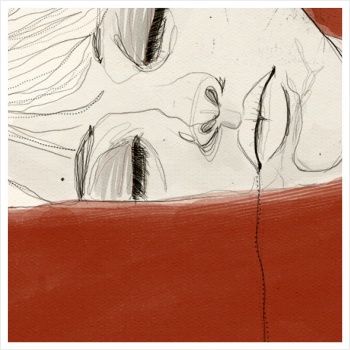 I often think of where I go to, what for and what is there where I'll find myself? To the damped sound coming from computer it seems that I come to be on the road that gave me so much through my long life. Do you think of that?..
Oh no, I never see other people there – only light, traces and past outlines. And I don't regret, not at all. Well may be… the tea is cold, so I come back to my apartment and have some hot and burning one. It's like voodoo priest's drink which stupefies you, takes you deep into yourself. Probably I shouldn't have brewed it for so long… yeah and I need to make the music louder, so I could hear the sound of reality
Where would I be… Does that really matter?? Much more important is what I'll have with me. When the time comes and we'll be going out of here, be sure you will have to take something with you. We'll be charged with everything we've done and everything we've got. So it's crucially important for me, whether I'll be proud of it, or hiding it.
Who's there? Who's trying to break into my world that I've been building for many years?.. who is it?
- Oh it's you? Sorry, is the music too loud? Go to bed, go, I'll be protecting you… *and my secrets
We don't let them into our world. Not because we don't trust them, it's just we have to protect them, even though sometimes from ourselves
I've noticed that at night the thoughts are not lengthy. They're like short dreams, you were just feeling something extremely powerful, and it's suddenly gone in the faded moonlight…damn… and you can't catch it… something strong, that was just burning you down, but you can't even remember that it happened… or whether it happened at all?
I can hardly say where I left my luggage, who helped me to carry it, and what is there in the end of this way… the music which brought me to bed, is heavily laying down on my eyes… I'll come back here tomorrow and I will definitely find all the answers to all the questions.